Wallachian Open Air Museum
Take a journey with us back to long bygone times. Get to know the warm-hearted but tough life of picturesque Wallachia at the turn of the 19th and 20th centuries.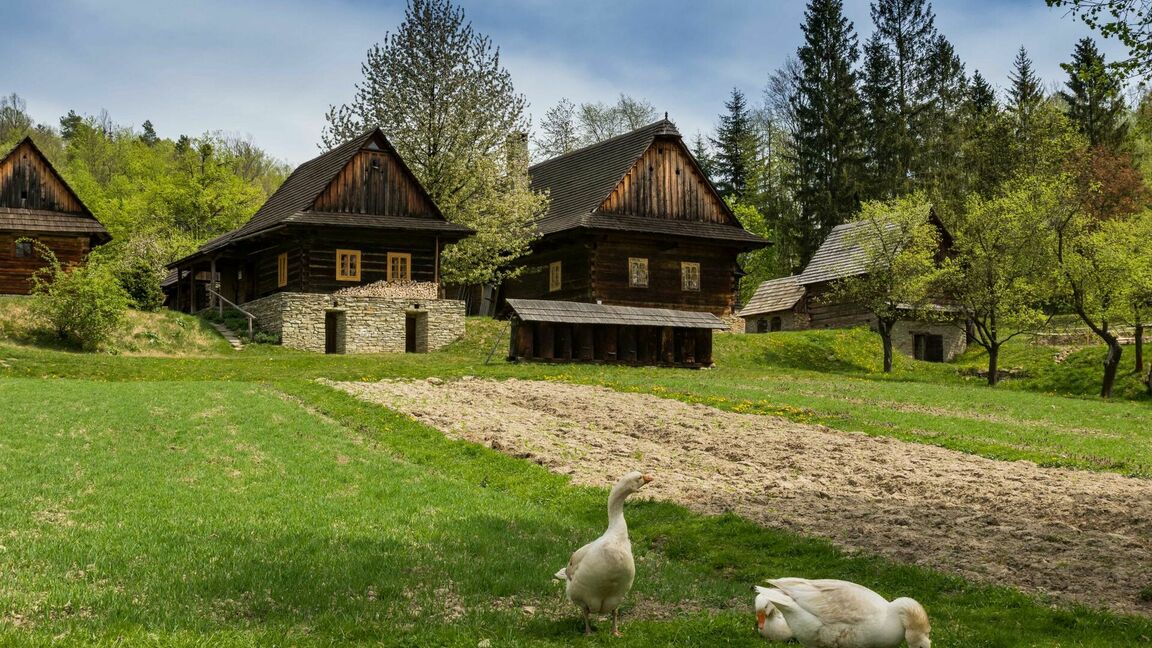 What will you find here?
The Wallachian Open Air Museum in Rožnov pod Radhoštěm is the largest museum of its kind in the Czech Republic. It is divided into three sites – Little Wooden Town, Wallachian Village and Water Mill Valley – each with a different focus, where original timbered buildings relocated from the surrounding area and copies and reconstructions of historic buildings stand in a natural landscape. The museum speaks to visitors of all ages with exhibitions based on the true stories of individual people and entire families living and working in Wallachia in the past.
The founders of the museum endeavoured to create a living museum, for which reason the museum sites are alive throughout the year with programmes and events presenting daily life in the past, folklore, ceremonies, customs and handcrafts. Visitors can become actively involved in many of these, enjoy remarkable experiences, and have a go at the hard work of our predecessors with their own hands. The museum also administers the site of wooden Art Nouveau architecture by Dušan Samo Jurkovič at Pustevny, which is a national cultural heritage site.